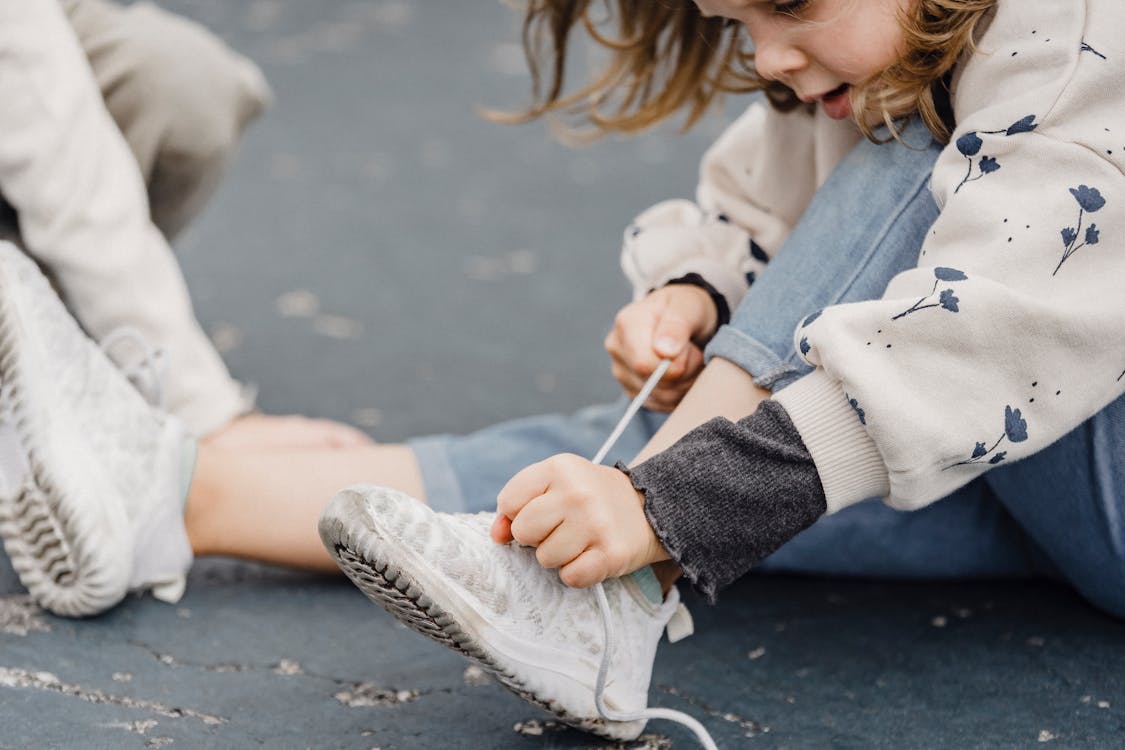 People living with physical disabilities require adaptive technologies to be able to do the daily tasks other people complete without thought. One of these simple tasks most people take for granted is putting on and taking off shoes. Nike has introduced a new line of sneakers, the FlyEase, that allows for hands-free use. The new design was inspired by a young man with physical limitations due to cerebral palsy.
The Problem with Shoes
Putting on shoes, and especially tying shoelaces, requires dexterity, fine motor skills, and mobility. Most people never think about the fact that putting on shoes requires bending over or lifting the foot up, gripping narrow laces, and a steadiness to tie them.
Many people with disabilities need slip-on shoes, which often still require a hand to get into them. Or, they need another person to help them put on and tie shoelaces. This is a major limitation that many people never consider.
The Inspiration
Nike's FlyEase began back in 2012 when then 16-year-old Matthew Walzer wrote a letter. He wrote to Nike, describing his life with cerebral palsy. Born premature, Walzer had underdeveloped lungs and disabilities. Doctors told his parents he had cerebral palsy and might never walk.
Walzer defied the odds and doctor predictions. He has fewer disabilities than expected and does walk. At 16, in his letter, Walzer told Nike he could dress himself in almost every aspect. The one exception was his shoes. He still needed someone to tie the laces on his sneakers.
A designer from Nike read the letter and invited Walzer to collaborate on a design for a totally hands-free sneaker. That effort led to the recent announcement of the Nike Go FlyEase, one model in the new line of adaptive athletic shoes. Nike is currently offering the shoes by invite only but expects to make the line available to everyone later in 2021.
How the Adaptive Shoes Work
The simple design of the new Nikes is truly innovative in that it allows wearers to put the shoes on and take them off hands-free and with ease. To put them on, the wearer just slides their feet in. They then push down with the heel to secure the shoe to the foot.
Removal is also easy and hands-free. All the wearer needs to do is press down on the back of the shoe with the other foot. The foot in the shoe slides out with little effort. The shoe's mechanism fits it securely to the foot while still making it easy to get on and off.
Nike says that the design came from thinking about how people kick off their shoes without using their hands. The designers used that as a starting point to include a tension mechanism to lock the shoes on with a heel push. They hope that anyone with disabilities will benefit from the FlyEase shoes but also others who want or need more convenience.
Walzer had a long journey to getting the shoes he needed to be completely independent. He never expected the response he got from Nike but had to try. Now, he has helped to change lives not just for himself, but for so many others.
Lifelong Financial Assistance for Your Child's
Birth Injury
Get Help Now