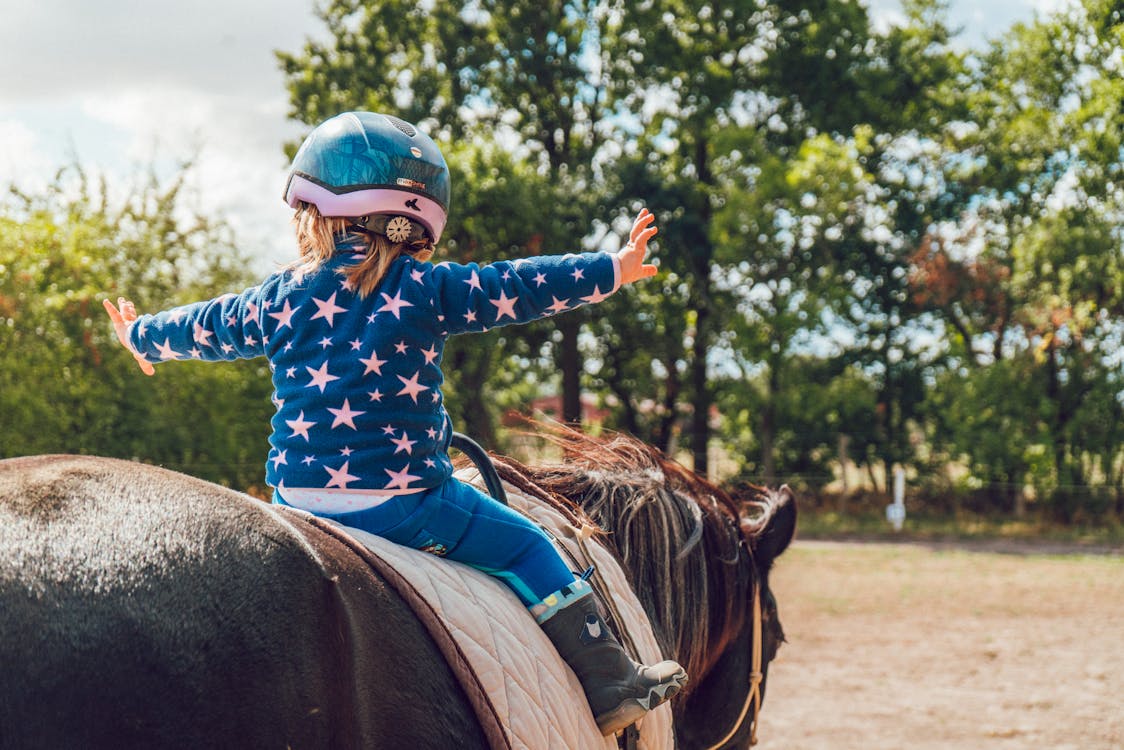 According to a recent study, hippotherapy, therapy using horses, helps children with cerebral palsy walk better. This was a pilot study, with more work needed to confirm the results, but the outcomes for the children involved are positive and promising. Working with animals could be beneficial to children with disabilities.
About Hippotherapy
According to the American Hippotherapy Association, hippotherapy uses the movement of horses as a tool for occupational, physical, and speech-language therapy. The Association says that the therapy used is evidence-based and integrated into each patient's individualized care plan.
Hippotherapy is particularly useful for motor function disabilities like cerebral palsy because of how horses move. One typical therapy session on a horse provides the patient with thousands of neuromotor inputs. The therapist moves the horse in particular ways to help the patient learn new motor skills.  
Hippotherapists work with patients with autism spectrum disorders, cerebral palsy, head and spinal cord injuries, stroke, multiple sclerosis, and arthritis. More research is necessary, but some studies indicate these patients get real benefits.
Cerebral Palsy Pilot Study
In the most recent study, published in September 2021, researchers looked at children with cerebral palsy receiving hippotherapy. The therapy included physical therapy involving trained therapists and horses.
The children in the study received eight 20-minute sessions, including ten minutes of riding continuously and ten minutes of stop-and-go motions. The researchers measured velocity, acceleration, and body orientation for both the horses and the children.
They also measured the children's mobility before and after sessions using two tests:
Timed Up and Go Test. This test times a child as they stand up from a chair, walk for three meters, walk back to the chair and sit again.
Ten Meter Walk Test. This test records how long it takes the child to walk ten meters at a comfortable pace.
The researchers found that the children's scores on these tests improved after subsequent therapy sessions.
Why Hippotherapy Improves Mobility
Although this was only a small study, the researchers believe it is promising and could lead to more research and better therapy for children. They found a good synchronicity between the movements of the child and the horse while riding, which may explain how the sessions helped.
The natural gait of the horse mimics that of a human gait. In addition to seeing improvements in scores on the mobility tests, the researchers also found that the children synched better with the horses over time.
Walking with a horse is unique and different from what a child experiences during a standard physical therapy session. Essentially, by matching the child to the horse's movement, their neuromuscular systems begin to develop more normal mobility patterns. The horse helps the children with motor learning that improves gait over time.
The researchers hope that this study will lead to more work with additional children. It's possible that hippotherapy could become a more standard treatment for children with cerebral palsy and other motor disabilities.
Lifelong Financial Assistance for Your Child's
Birth Injury
Get Help Now